If you feel led to donate to Yielded Evangelical Servants' missionaries or mission projects monetarily, donate using either the link below or Mail-in a check directly. If you don't have the funds to donate you can always support our missionaries and missions with prayer. We very much appreciate your support.
Debit, Credit or Bank (ACH) Donation
If you would like to donate with a Credit or Debit Card or Bank Account (ACH), Click the Donate with Wepay button.

Please consider covering the processing fees charged by WePay so we can distribute more of your donations to the field. Just check the box when making your donation!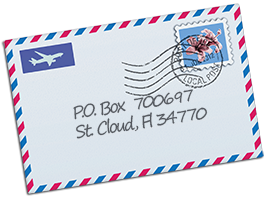 Download the mail form from the "Download Mail-in Form" button. Print, fill out and then mail the form to Yielded Evangelical Servants with a check enclosed. Remember to include who the donation is to go to.

P.O. Box 700697
St. Cloud, FL 34770